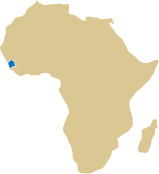 Capital: Freetown
Motto: "Unity, Freedom, Justice"
Official language: English
National language: Krio
Population: 6,440,053
Area: 27,699 sq mi
GDP Per Capita: $900
Follow Us!



SPIRITUAL GROWTH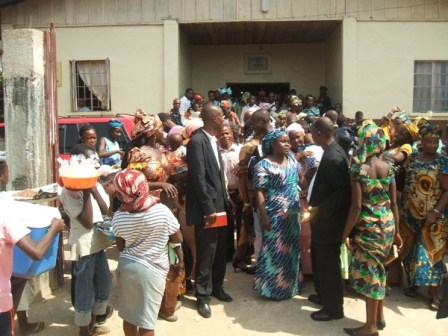 Zion Ministries is a church-based organization, dedicated to supporting all members of Bo and the surrounding communities through compassionate and focused social service provision in the areas of health, education and the like. With great local sensitivity and community involvement, Zion Ministries strives to:
Deliver its spiritual message by engaging in evangelical programs in and around Bo


Mobilizing, training, equipping and sending out church workers for the "harvest hour" (School Of Ministries with its auxiliary School of Ministries' Mobile School)

2010 Graduates released into His harvest


Planting and establishing churches. It have planted and established over about a dozen churches in the Bo community and beyond

Dedicating a baby at church


Developing and promoting Christian counseling activities in the war-torn and traumatized communities


Prison , Hospital and Home Fellowships


In partnership with other evangelistic institutions


Touching the poor and the suffering people with the compassion of Jesus Christ and inviting them to become His followers


Develop pastor and church-related work to involve community organizing for local and regional initiatives, assisting families in need, providing counsel, connecting people to appropriate resources (health, education, etc.) and strengthening community unity.
The School of Ministry in Bo (now the School of Bible and Missions) trains future religious and community leaders, focusing on rural communities.


Two study programs are offered through The School of Ministry: a Certificate in Ministry and a Diploma in Theology.